The latest features and improvements to Readwise.
Sync Your Highlights from Shortform (plus a special New Year's offer!) 📝
You can now automatically import your Shortform highlights into Readwise with their native integration.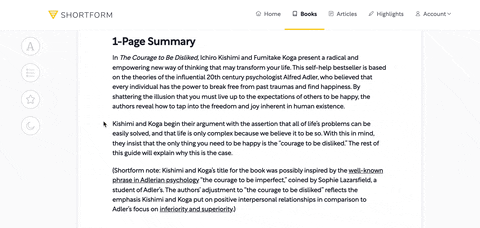 → Click here to connect Shortform to your Readwise account →
We're generally skeptical of summary services that promise all the benefits of reading a whole book in 10 minutes or less, but Shortform is different. Shortform's nonfiction book summaries are high quality, well-written guides that can be read alone or used to complement a true book reading before, during, and after.
To that end, we're thrilled to share that Readwise subscribers get 20% OFF their annual Shortform subscription (plus a free 7- day trial) when you sign up through the link below.