The latest features and improvements to Readwise.
Automatically Export Your Highlights to Obsidian 🔀💜
Obsidian users: Say goodbye to manual Markdown exports and hello to a seamless syncing experience with Readwise's new Obsidian integration. ✊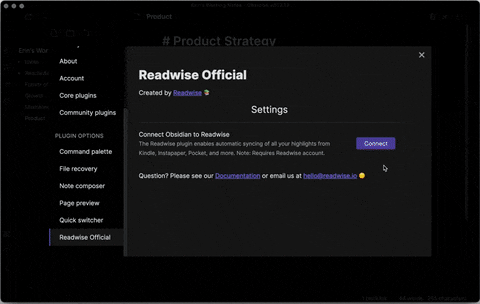 This integration will automatically sync all of your highlights with Obsidian including enriched metadata and a powerful template system for formatting your exports to your bespoke preferences.
If you've been tagging in Readwise for a while, you'll likely be welcomed by an epic knowledge graph similar to our co-founder Dan's:
Click here to setup the new Obsidian Integration →